Doors and Windows
– Inward opening window/door with one or more wings
– Outward opening window/door with one or more wings
– Tilt and turn window/door with one or more wings
– Arched and out-of-square tilt and turn window/door with one or more wings
– Vertical and horizontal pivoting window
– Sliding window/door with one or more wings
– Top and bottom-hung window
– Tilt and slide window/door
– Revolving doors (Manual & Automatic)
– Glass frameless doors.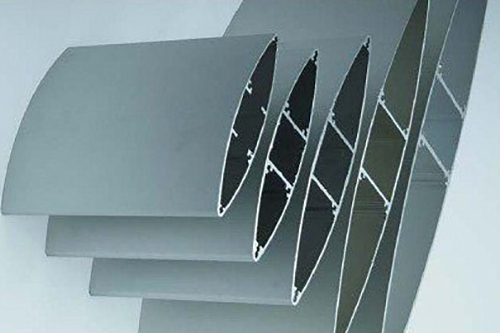 Aluminum Profiles
– Thermal break extrusions for windows and doors
– Alu-wood extrusions
– Gulf Extrusion Systems (UAE)
– Alupco (KSA)
– Technal (France)
– Alu-K (Italy)
– Schuco (Germany)
– Fitechnic (UK)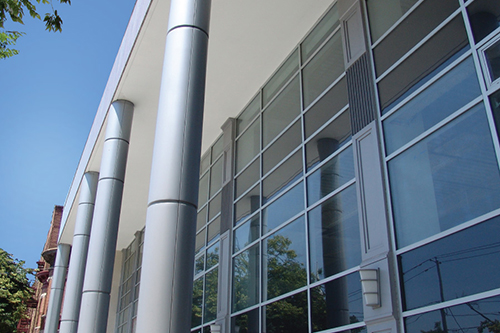 Curtain Wall Glazing
Stick Built System
One of the mostly used curtain wall glazing systems this cladding and exterior wall system is hung on the building structure from floor to floor. It is assembled from carious component including steel, alumni anchors, mullions, rails, vision glass, spandrel glass, insulation and metal back pans.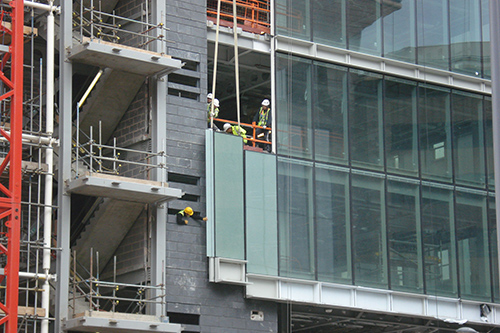 Unitized Curtain Wall
This glass and aluminum curtain wall is fabricated and installed as a panel system. Azdah's team assembles the system components at our plant under controlled working conditions to maximize efficiency and minimize time spent on site, which ultimately allows for fabrication lead-time and rapid closure of the building.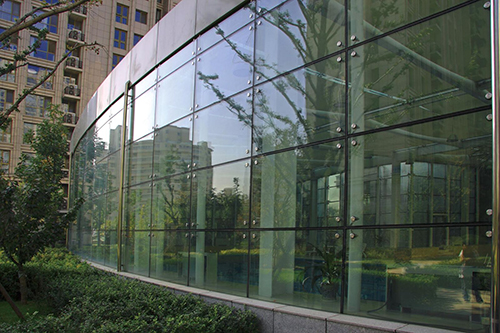 Structural Glazing System
Our structural glazing system uses the same components of the stick built system except that the mullion nose (neck) of the verticals is omitted to create a cap-less vertical joining system. The vertical joints between the IGUs are sealed on the outside with silicone sealant for a flush exterior appearance.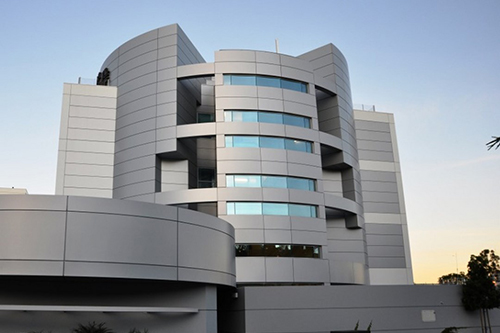 Aluminum Composite Panels
Our compost panels ate engineered using exterior cladding, portioning, and load bearing walls and roofing elements making it an ideal solution for commercial buildings.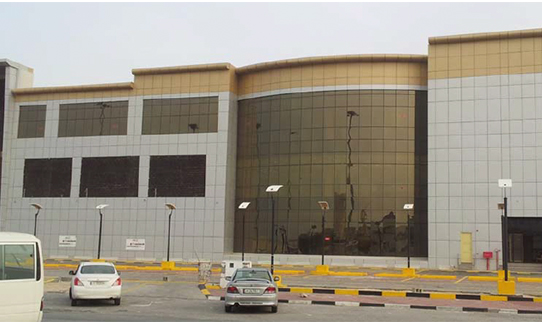 Metal Sheet Cladding
Azdah's metal sheet cladding provides a comprehensive range of surface finishes and thicknesses. Our plant uses the most ad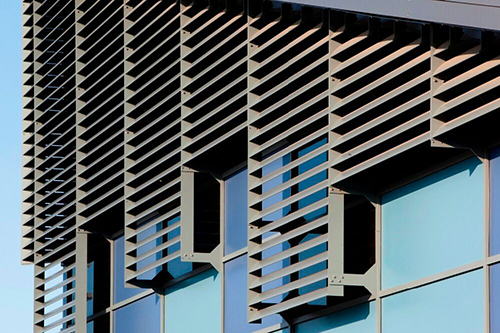 Aluminum Louvers & Sun Shades
Our Louvers and sun shades are designed to provide maximum protection from sun light and wind with maximum functionality and esthetic value.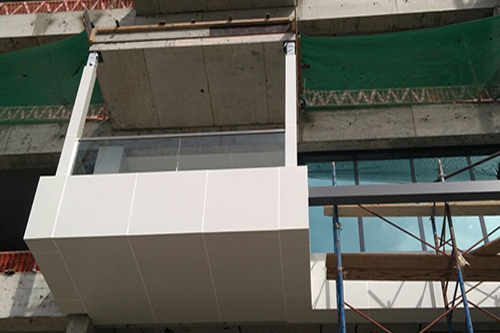 Handrails & Balustrade
Azdah provides a variety of handrails and balustrades that are fabricated and installed in accordance to highest safety standards. Our handrails include tubular, round, rectangular and square aluminum profiles, horizontal stripe, glass rail and more.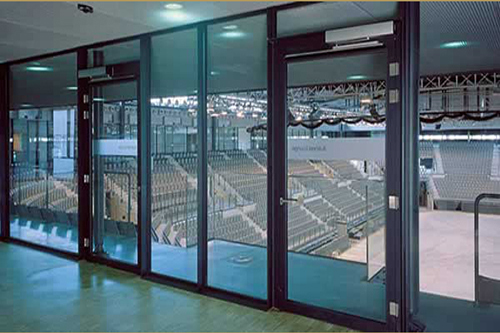 Glass Partition
Interior glass Doors
Gates and entrances
Internal glass partitions
Shower Doors
Glass Wall Cladding